Boston Jerky Sampler Pack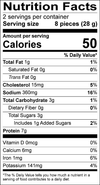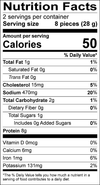 Product image 1
Product image 2

Product image 3

Product image 4

Product image 5

From the City of Champions comes the best damn jerky you haven't tried! Our jerky features unrivaled textures and out of this world flavor. Made from 100% grass fed beef and only natural ingredients, our jerky isn't just good - it's Wicked Good! 

This sample pack includes our mouthwatering Wicked Original, seasoned to such perfection that it could rival that of the finest steakhouses, and the Wicked Hot, with enough kick to bring a tear to spice lovers' eyes. 
Above all, we pride ourselves on mouthwatering, succulent textures that will make you wonder how you've eaten other jerkies all your life. 
In the words of our people, "It's wicked good, best I evah had." 
Product Details
• 2 oz Package (1 of each flavor)
• 100% Grass-Fed Beef
• Uncured, no nitrates or MSG
• 100 calories per bag
• 14 grams of protein per bag